House artists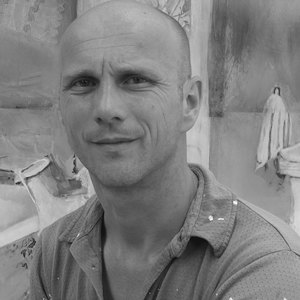 Vochelet Pascal (France)
After his scholarship and studies in an architecture school in Normandie, Pascal is selected to Amiens arts and craft university. There, he improves his technique and creates solid friendships with other artists in progress and with his teacher Denis Pouppeville. Meeting the painter Yuri Kuper has also been critical. He encouraged and supported him on the path of painting. Pascal summarizes his work this way: « At first, I want to shape an image I think, with its subject,...
55Bellechasse is an artist's gallery and we are always open to all of the applications.
You are kindly invited to send us: from 3 to 5 pictures, an updated CV and a personal motivational letter.

Every kind of website connection would not be considered.
Do not hesitate to apply again if you haven't a return after 15 days.

info55bellechasse.com

Good luck.