All artists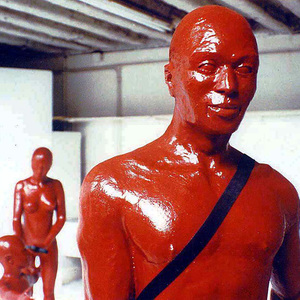 Diop Diadji (Senegal)
Born in Senegal, in 1973. Lives and works in Paris. Dakar-born Diadji Diop settled in France in 1994, with goals of becoming a cartoonist. In preparatory class, he discovered the multiple potentialities of sculpture and decides to change paths. His passion for cartoons and cinema will still nurture his work, whether through the realistic aspect of his sculptures or through his narrative-sized installations. In 1995, he joined the Ecole Nationale Superieure des Beaux-Arts in Paris and...
HOUSE ARTISTS
GUEST ARTISTS
SECONDARY MARKET
coming soon
55Bellechasse is an artist's gallery and we are always open to all of the applications.
You are kindly invited to send us: from 3 to 5 pictures, an updated CV and a personal motivational letter.

Every kind of website connection would not be considered.
Do not hesitate to apply again if you haven't a return after 15 days.

info55bellechasse.com

Good luck.