All artists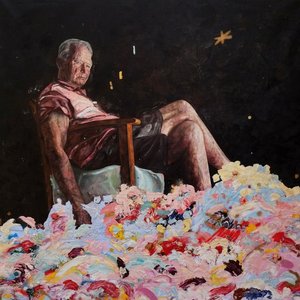 Christiaan Conradie (South Africa)
Christiaan Conradie experiences and focuses on concrete spheres within the arts. He draws insiration from the age-old pictoral techniques of Rubens and Rembrandt, to the abstraction of Cy Twomby and of conceptual art. He proposes, therefore, an interesting diversity and multiplicity in his pieces, but whose identity and authenticity is clear and defined.There is no other Conradie. Inspired by the loose, fast and dynamic brushstrokes of Rubens, he picks up on the carnal and dionysian exuberance...
HOUSE ARTISTS
GUEST ARTISTS
SECONDARY MARKET
coming soon
55Bellechasse is an artist's gallery and we are always open to all of the applications.
You are kindly invited to send us: from 3 to 5 pictures, an updated CV and a personal motivational letter.

Every kind of website connection would not be considered.
Do not hesitate to apply again if you haven't a return after 15 days.

info55bellechasse.com

Good luck.