Guest artists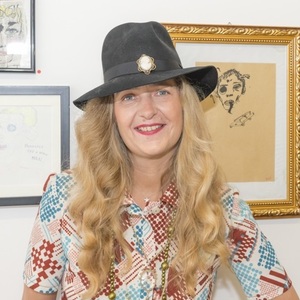 Beigbeder Géraldine (France, Metropolitan)
After getting a BA, she earned an MA in film history and worked on various movie projects, including first feature film developement for Gaumont with Sidonie Seydoux. She also held a job as an assistant on clips and feature films, including Luc Besson's and Fabien Onteniente's. She quickly became a literary writer and director involved in writing sitcoms, TV shows and feature movies. She co-produced a short film , a medium long film (A family at a good price / GST broadcast...
55Bellechasse is an artist's gallery and we are always open to all of the applications.
You are kindly invited to send us: from 3 to 5 pictures, an updated CV and a personal motivational letter.

Every kind of website connection would not be considered.
Do not hesitate to apply again if you haven't a return after 15 days.

info55bellechasse.com

Good luck.