Guest artists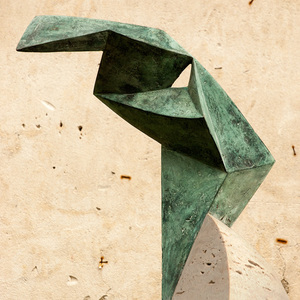 Kalmar Janos (Hungary)
Janos kalmar was born in 1952 in Budapest. Between 1973 and 1978 he completed his studies at the Academy of Fine Arts in Warsaw (Poland), at the Academy of Fine Arts in Budapest, making further studies in Paris in 1983, in London in 1984 and in Switzerland 1989, but aslo in India in 1990. In 2011 he received the degree of Doctor of Liberal Arts, DLA, at the Hungarian University of Fine Arts in Budapest. Since 2011 he has been living and working mostly in Paris. Since 2013, he is represented by...
55Bellechasse is an artist's gallery and we are always open to all of the applications.
You are kindly invited to send us: from 3 to 5 pictures, an updated CV and a personal motivational letter.

Every kind of website connection would not be considered.
Do not hesitate to apply again if you haven't a return after 15 days.

info55bellechasse.com

Good luck.