Guest artists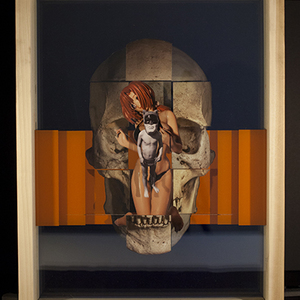 Davis Jon (United States)
My art plays with the juxtaposition of images. In combining images that have no previous relationship, I change the story line of individual pieces and create an alternative narrative. The majority of my work involves two types of images: vintage photographs and classic masterpieces. Most people are familiar with these forms. By using such common objects I am able to engage the audience with recognizable images and invite them into my work. I believe that most people view artwork at...
55Bellechasse is an artist's gallery and we are always open to all of the applications.
You are kindly invited to send us: from 3 to 5 pictures, an updated CV and a personal motivational letter.

Every kind of website connection would not be considered.
Do not hesitate to apply again if you haven't a return after 15 days.

info55bellechasse.com

Good luck.