PRESS
Monday 20 November 2017
Fresh Paint Art Advisors- Laurie Raskin
Thursday 9 November 2017
Huffpost - Gallery 55Bellechasse - Niloufar BANISADR - Pascal VOCHELET
A Closer Look at two Galleries from the 2017 Seattle Art Fair, Galerie Youn from Montreal and 55Bellechasse from Paris and Miami
Thursday 9 November 2017
Artnet News - Jason NEWSTED
Metallica's Former Bassist Is Showing at Art Miami and Nothing Else Matters.
The Grammy-winning bassist took up painting after leaving the heavy metal band.
Thursday 26 October 2017
Manifesto XXI - Christiaan CONRADIE
Peaux Flasques Et Confettis
"Les œuvres de Christiaan Conradie rappellent en effet que la peinture est profondément liée à la vie, au sens le plus sensuel..."
Tuesday 19 September 2017
Marklives.com - Christiaan CONRADIE
Shelf Life
Works by the likes of Mohau Modisakeng, Cyrus Kabiru, Cameron Platter, Zander Blom, Sam Nhlengethwa, Kudzanai Chiurai, Christiaan Conradie, Jody Paulsen
Thursday 14 September 2017
Artnet news - Bertrand SCHOLLER
Bertrand Scholler of 55 Bellechasse Gallery
Their exhibition at Contemporary Istanbul opens today
Wednesday 13 September 2017
Whitewall - 55Bellechasse Gallery
Game on Istanbul,
Contemporary Istanbul Opens This Week
Saturday 9 September 2017
Art independence magazine - Vladimir SULYAGIN & Pascal VOCHELET
Russian art-fair hosts record number of foreign galleries..
Friday 8 September 2017
The Art Newspaper of Russia - Diadji DIOP
Wednesday 6 September 2017
De Telegraaf - Vianne SAVOLI
Vianne SAVOLI - Solo show
SAVE THE DATE !
DON'T MISS THE 1 NEXT ARTFAIR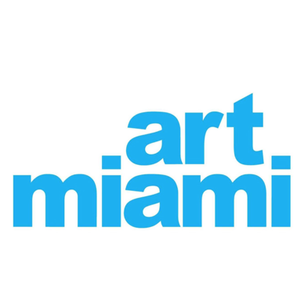 ART MIAMI
Tuesday 5 December 2017
Sunday 10 December 2017
55, rue de Bellechasse | 75007 Paris
Tel : +33 1 7557 3939 / +33 6 9822 1515
55Bellechasse US outpost
7111 north Miami avenue | Miami - Florida